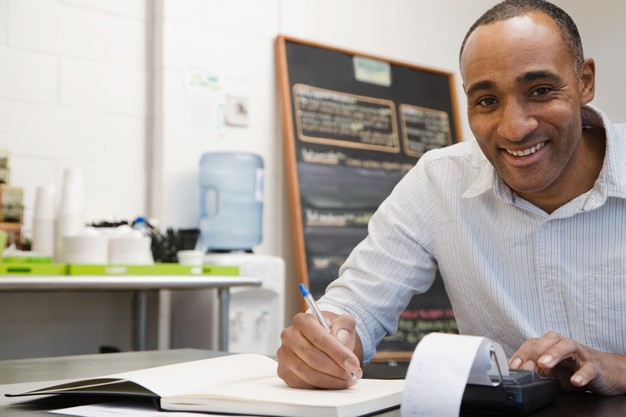 Running a restaurant is stressful, there's no doubt about that. Juggling food and labor costs, guest experience, staffing issues, and all the little things in between can quickly eat up profits.
Considering how volatile the industry is, anything that chips away at profits can be a death knell; an unprofitable restaurant will not last long. This is especially true in an industry where guests have many other options.
Deciding on which corners you can cut or what programs you can implement to protect your bottom line can be a difficult task to navigate alone.
Cutting food costs may result in poorer-quality dining. Reducing labor affects the guest experience and negatively impacts the quality of service. And simply turning down the lights can lead to guest complaints and an unpleasant atmosphere.
However, when it comes to operating costs, few restaurants consider another avenue that can increase profits: reducing energy consumption.
Energy Conservation for Restaurants Positively Impacts Profits
According to Energy Star, restaurants use approximately two and a half to three times more energy than other commercial buildings.
The U.S. Department of Energy also officially considers the food industry to be the most cost-intensive one to run. Each square foot of space requires approximately 29 kilowatt-hours (kWh) of energy and 1.2 cubic feet of natural gas.
For a quick service restaurant, these figures increase to 81 kWh and 1.7 cubic feet of natural gas.
In short, operating a restaurant is not a cheap endeavor. Many owners consider these costs to be a fixed part of the business, failing to realize that energy-saving technology and practices can be implemented.
Granted, most managers and owners are not experts on energy-saving technology. You're best at running a restaurant; it's your passion, your life work, and where you excel!
So, where do you even start when it comes to trying to reduce operating costs due to energy expenditures?
You do the same thing as you would if you have a plumbing disaster, an electrical issue, or you need to pay your taxes: you hire an expert. GWT2Energy Consulting Services is an industry leader offering solutions for energy conservation for restaurants.
Through professional energy consultation, you're choosing to increase your profitability by implementing innovative ideas that allow you to invest more in what you do best — running a successful, profitable restaurant.
Why Choose GWT2Energy Consulting Services?
While competition does exist, no one else offers the services, experience, or results that we can.
When you choose our firm, you're hiring years of professional expertise working with both corporate and franchise restaurants. You also get experience in both supply-side and demand-side solutions, and a personalized, comprehensive approach that meets your specific needs.
Experience
Our largest client has over 400 locations nationwide, while our smallest operates just 11 in the Metropolitan Atlanta area.
We understand that restaurants do not operate on a 9-5 schedule, and the energy conservation that applies to those types of places is ineffective for the varied demands of restaurants.
Instead, we work hard to design a plan that takes into account peak and non-peak hours, and how the different demands of restaurants play into energy expenditure.
For less than the cost of a full-time employee, you gain 20 years of experience from a firm with industry-related knowledge.
Results
Do you know how much you lose annually by not implementing any energy saving practices?
Our projects produce results and are proven to be highly effective. We proudly boast that we have saved our clients hundreds of millions of dollars in energy expenditure.
Typically, GWT2Energy can reduce operational costs related to energy in the range of 5% to 25% of your annual utility expenditures.
Depending on your restaurant and its current design, this could be a significant amount of savings across electricity, natural gas, water, and other services.
Owner-focused perspective
We realize that restaurants simply do not obey the same rules as offices or most other industries. As such, we focus on real solutions to the specific problems that the restaurant industry faces.
This includes providing support when you need it, during your operation's peak hours.
Additionally, we provide flexible scheduling in all steps of our process, from the initial appointment to the operational assessment, all the way to implementation of your tailored-to-you energy savings program.
The Difference Between Supply and Demand Side Solutions
In our experience, restaurants need to look at solutions on both the supply-side and demand-side of the energy use commodity chain.
Supply-side refers to the energy companies and anything that affects the cost of the energy supplied to your restaurant. We focus on your corporate energy policy, risk management solutions, contract negotiations, budget oversights, budget forecasting, and reporting measures.
Many owners believe these contracts and bids are set in stone. The energy industry furthers this belief because it benefits their bottom line.
However, with GWT2Energy's guidance, you can navigate complex negotiations that positively benefit your profit margins instead of another company's.
Demand-side solutions focus on the practices, habits, and tools employed in your restaurant that contribute to energy use. These solutions aim to effectively reduce energy expenditure.
Examples of some of these topics include an energy data review, comprehensive employee training, your investments in energy-saving infrastructure, and regularly scheduled energy audits.
So, we tailor a plan that combines supply-side and demand-side solutions in order to maximize your profits and minimize your annual expenditures on energy.
Lowered Utility Costs Lead To Higher Profits
Ultimately, lowering utility costs can increase your profit margins considerably. With our proven track-record, we feel confident we can lower your utility costs by 5 to 25 percent.
For more information on our solutions, reach out to us and schedule a call.
Upon request, we can also provide you with proof of our case studies. You'll gain insight into our work, how we approach problems, and the items we strive to deliver on.
Make your appointment today and give us the opportunity to earn your business. Allow us to teach you how to increase your profits by lowering your energy expenditure costs.
Leave the energy up to us, and we'll leave the real magic up to you.