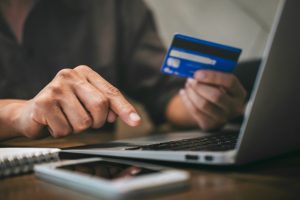 The investment you make into the efficiency of your restaurant and the savings those choices yield should have a direct relationship. The more you invest in saving energy, the more energy you should be saving; a significant investment should yield an equally significant result.
One of these high-investment, high-yield choices restaurant owners must make is whether or not to replace their old equipment for newer, cleaner models. As any restaurant owner (or even a homeowner) can tell you, it hurts a bit to write the check that buys you new refrigerators, ovens, and dishwashers. But after you make that investment, you get to reap the rewards of lower utility bills for the years to come.
If you have decided to take the plunge and purchase new equipment for your restaurant, here are three tips to help you choose the right energy-efficient equipment.
1. Know your budget.
As with anything else, there will be a range of products and price tags for you to choose from. What kind of investment are you currently able to make?
2. Know your goals.
Aggressive goals require drastic change. If your restaurant has been a drain hole for energy and you want to change that in a big way, look for the most innovative designs that will put the dent in your utility bills that you are looking for. On the other hand, if you are interested in slow and steady change, find equipment that aligns with that goal.
3. Know the long-term effects.
As you are shopping for these new pieces, remember that you are not giving away money that you will never see again. The money you invest in the new equipment should come back to you over time with the savings you earn from your energy bills. Not only that, but you must consider the effect you are having on the environment. Green choices help the planet, not just your business.
If you still feel like you could use some guidance on making wise choices for your restaurant, look no further. Here at GWT2Energy, we know all about energy-efficient equipment, and we would love to help you find the equipment that is best for you. Reach out to us today, and we'll help you lower your energy bills and boost your bottom line!