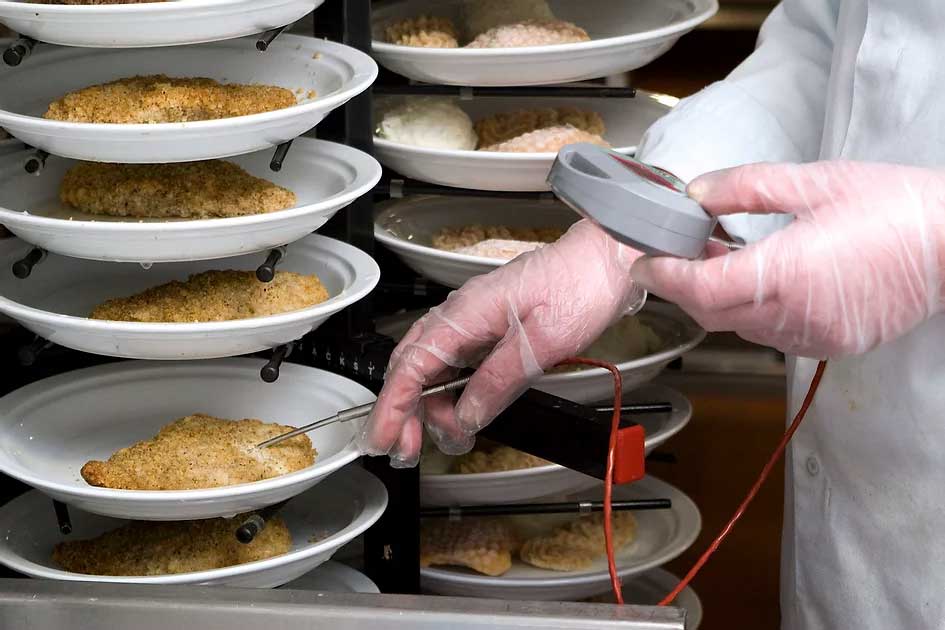 September is National Food Safety Education Month. What better time than now to shine a light on your business' food safety protocols? A little investigation may help you tighten up or expand your food safety program.
In fact, taking the time to do so will benefit your guests, employees, and potentially, your bottom line.
Nailing Down the Food Safety Basics
We all know the necessary food safety protocols. The 2017 FDA Food Code requires that a ServSafe certified manager be present at all times during operating hours.
However, we also know how easy it is to slip on good habits and slide into bad ones. As the saying goes, "the devil is in the details," so it wouldn't hurt to do a little observation and see that the basics are being adhered to.
These include:
Is everyone in the kitchen wearing a head cover, hat, or hair net?

Are the temperature of the coolers being checked regularly??

Is the handwashing station stocked and is proper hand washing procedure used?

Is everyone using thermometers to test the internal temperature of prepared foods?

Are proper cooling and holding procedures being adhered to?

Are employees offered enough time off during and after an illness?

Are raw ingredients being stored below or away from ready to eat product?

Is everyone wearing gloves when necessary?

Is everyone using caution in regards to cross-contamination in the use of tools, utensils, and cutting boards?
Remember, these may seem simple and obvious to you as you have been in the industry for some years. However, your less experienced staff may need reminders and strong leadership when it comes to the best food safety practices.
Beyond the Basics
After some observation, you may be surprised that not all food safety practices are being engaged in your establishment.
If this is the case, you may need to work on creating a food safety culture. Exercising a proactive approach can mitigate the chances of your business being involved in an illness outbreak.
The following are steps that you can take to initiate this culture:
Ensure that all members of your staff are educated and involved.

Make sure that your food safety protocols are simple, easy to understand, and that your staff is equipped to follow them.

Incorporate a daily temperature and equipment compliance checklist.

Allocate resources to enhance your food safety protocols.

Consistent follow-up, observation, and instruction should become a part of daily routine.
In the pursuit of adequate food safety goals, you may notice that some critical pieces of equipment you will rely on are the most expensive to run. You count on your walk-in coolers, freezers, steam wells, dish machine, and water heater to maintain safe food handling practices. At GWT2Energy we work with food service providers to help them to maximize energy efficiency and profitability.
To make sure that you are getting the most out of your integral equipment, give us a call or send us an email to schedule a consultation.