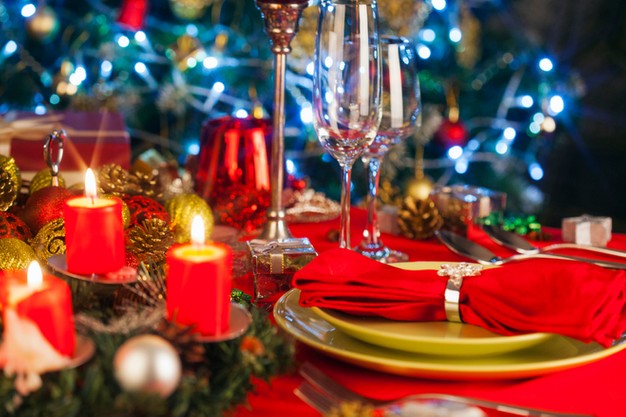 The holidays are here! For restaurant owners it can mean the opportunity to welcome holiday patrons celebrating the season. Yet, it could also mean higher energy costs.
There are ways to save on your costs and increase your business to make your holiday season profitable.
Prepare Your Holiday Menus Now
Families and businesses like to make their plans ahead of time, so get the word out promptly! Here are three tips for increasing sales during the holidays:
Holiday Catering – More than any other time of the year, the holidays are when parties are happening–private and company parties. Create catering menus that can easily be adapted to any size group. Offer to cater the food in your restaurant or at their location.
Seasonal Menus – Adding some special items to your menu will make your restaurant an appealing alternative for people that would prefer to have someone else do the cooking and the cleanup this year. Include the traditional fare, but also add some unique dishes that will make the dining experience memorable for your patrons.
Promote – Don't waste a moment getting your advertisements out! Have signs or posters created to describe your seasonal menus. Place an ad in the local newspaper. Contact people and businesses directly by email or fax. Use social media to reach out to the local community.
Save On Energy Costs This Season
While there is no way around the fact that you have to turn up the heat in your restaurant when the temperature plummets, there are ways you can offset the cost:
Make sure all of your equipment is Energy Star QualifiedMaintain your equipment so that it does not have to work harder than necessaryReduce water consumption by fixing leaky pipes and installing low water usage pre-rinse spray valves
Replace your light bulbs with LED, halogen or CFL bulbs
Lower the temperature on your water heaters to 140 degrees Fahrenheit (the industry minimum standard)Shut off lights in unoccupied rooms and turn off idle equipment
At GWT2Energy, we are experts at analyzing the energy usage in your restaurant and determining viable solutions for reducing your utility costs. During this holiday season, we can show you how to maximize your profits, ending your year on the upswing!
Contact us today to schedule a free consultation.