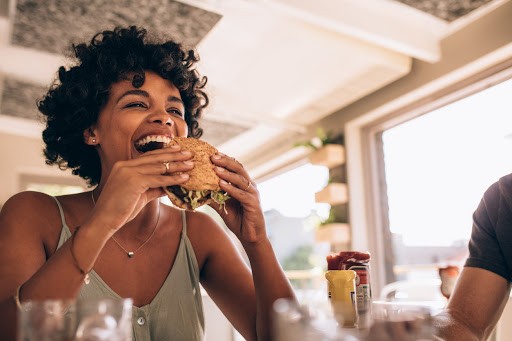 Even though a portion of the summer season has already passed us by, it's not too late for restaurant owners and managers to take action to lower those upcoming energy bills.
These methods can have an immediate impact to cut costs, as they reduce a restaurant's energy burden:
Add Awnings to the Windows
Maybe you'd like to preserve some natural light, and you don't want to keep the blinds down, but you really want to cut down on the heat from the scorching sun.
Consider the fix of adding in window awnings. Window awnings can help decrease solar heat gain by a whopping 77 percent, depending on the side that the window faces.
Make sure to select the color of your window awnings carefully. Awnings in lighter hues will allow the sunlight to bounce off more efficiently, and they will make a more energy-efficient choice.
Allow Fresh Air During the Cooler Evenings
In most regions, the air temperature is significantly cooler during the evening. Don't allow that cool air to go to waste. Allow fresh air to enter the building, rather than pumping out more air-conditioning.
Consider installing attractive, light-colored window screens that will allow you to benefit from nature's natural evening cooling. Consider also a screen door for the kitchen area, so staff can also benefit from the cooler breezes of the evening.
Evaluate the Data
Many restaurants might believe that it's inevitable for their energy bills to take a sharp increase during the summer season. But many restaurants would also be surprised to learn that some of these costs can be avoidable.
A thorough data analysis of a restaurant's energy expenditures will take into account multiple factors, both onsite and offsite. Onsite factors include demand side issues with equipment and other issues that might be an energy drain. Offsite factors relate to the supply side factors: what can be observed from the bill, and what can pricing can be altered or negotiated.
GWT2Energy works with restaurants to provide both supply side and demand side solutions. We help restaurants of all sizes to customize energy management solutions to fit their needs.
Contact GWT2Energy, and learn more about how we use real data to drive real energy solutions for your restaurant business.