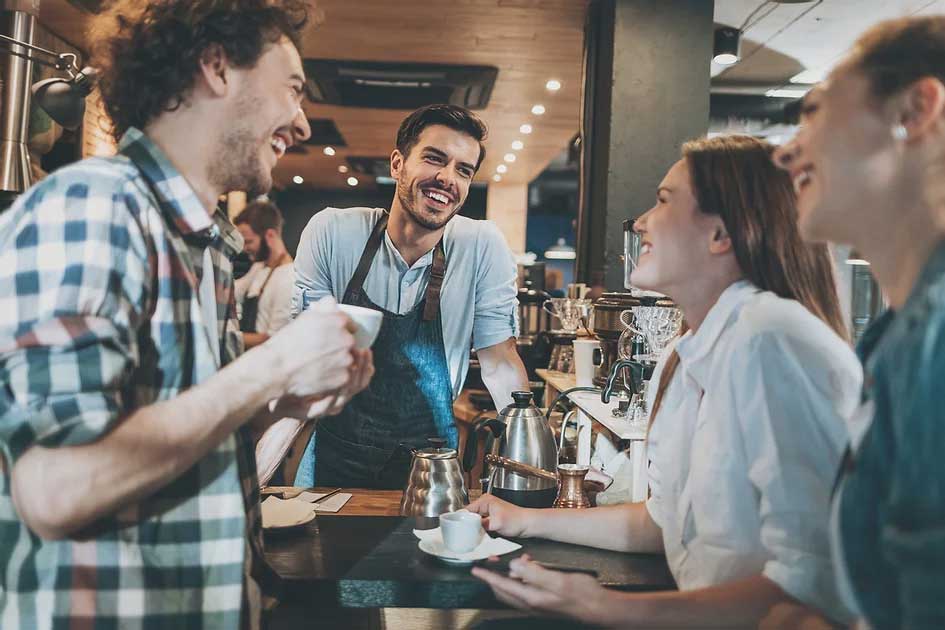 Good Customer Service Experience
Providing good customer service is everyone's goal in the hospitality industry. In order to do this successfully, it's important to take into consideration the customer's perception of their experience.
This includes how the customer spends their time even before they enter the door. It also means their experience with everyone they come into contact with during their visit and how they are treated upon exiting.
In fact, here are the top five ways of delivering positive customer experiences that keeps them coming back to your restaurant.
Provide a Variety of Ways for Customers to Reach Out to You
If customers have a hard time finding you, chances are they won't even make it in the door. Make it easy for them to find you on an internet search and also be sure to be accessible by phone for reservations for the less technology savvy customers.
Finally, do offer ways for guests to book online reservations to alleviate waiting and for large parties.
Show Them Attention upon Arrival
Be sure to greet your customers immediately when entering your restaurant and offer them your full attention. Keep them the focus of the experience. They shouldn't feel as if they're being fitted in between phone calls and other "emergencies."
Ask for Feedback along the Way
It's okay to ask someone during their visit how things are going or for any improvements. In fact, ask them details about their reservation experience and their thoughts on the food and service.
Document these details to later discuss with other staff members to better service or provide kudos where they're deserved.
Listen to the Customer
If things are not going well, providing a sympathetic ear may be all that's required. Oftentimes, with a little listening and problem solving, you can turn an irate customer into a fan of your brand! The key is understanding their needs and deciding on the best course of action.
In a digital age where online customer reviews are critical to your brand, it's important to never ignore a customer's request. Every attempt should be made to provide a viable solution to make the customer happy.
Look at a Bad Situation As An Opportunity
Unfortunately, not every situation is going to go perfectly every time. If the customer is dissatisfied and has made it clear to you, apologize for the inconvenience and thank them for bringing it up to your attention.
Let them know that the staff will use it as an opportunity to learn and provide better customer service in the future. This provides assurance that when the customer returns that the service will be even better.
Providing good customer service is the cornerstone of any company's livelihood. Listening, adjusting and growing as an establishment will help you stay in business and receive repeat business.
Contact us at GWT2Energy, to learn how you can cut costs and create an energy-efficient restaurant that drives bigger profits for your business.